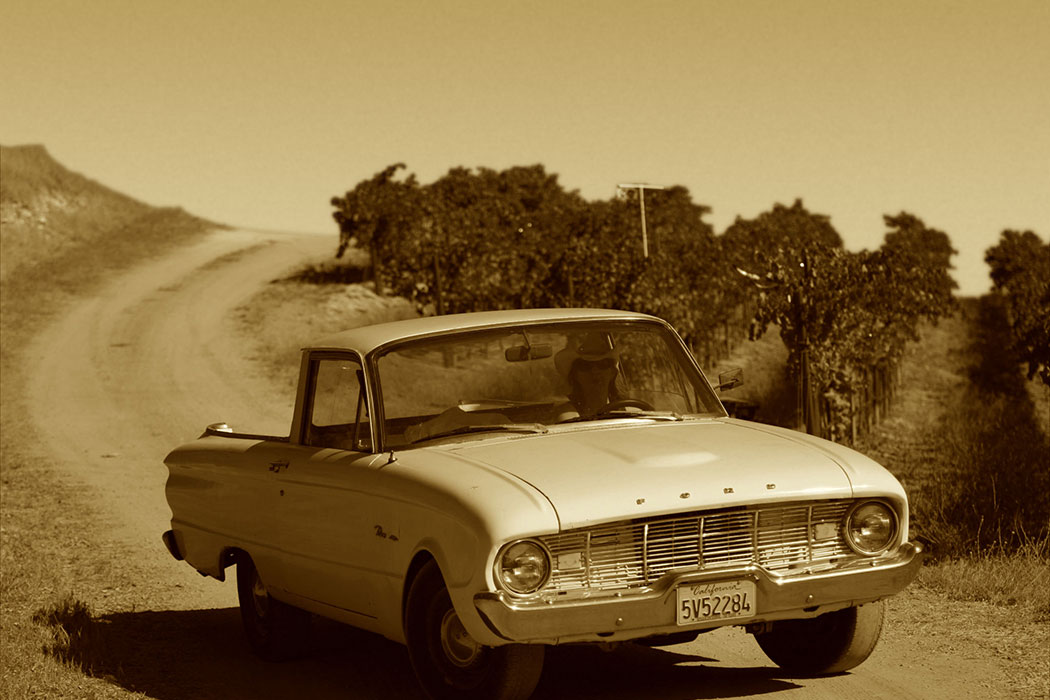 RANCHERO CELLARS
Ranchero Cellars is the solo project of acclaimed winemaker Amy Butler. It provides her an opportunity to explore unique and uncommon varietals, as well as tried-and-true Paso Robles Rhones with a singular style. From Grenache Blanc and Viognier to Carignan and Petite Sirah, wine lovers will find old friends and new favorites in her lineup.

Amy adopted Paso Robles as home in 2002, after a degree from UC Davis and a brief career in Napa Valley. Paso, she says, is "much more my speed."
Ranchero's namesake is a 1960 Ford Ranchero, which Amy drove in the early days of the wine company and whose photo features in some of the winery's marketing materials. Sadly, the car's maintenance required the same pocket money that Ranchero Cellars' wine demanded, and Amy chose French oak barrels over a front-end rebuild.